Siamak Eskandari
Literature / History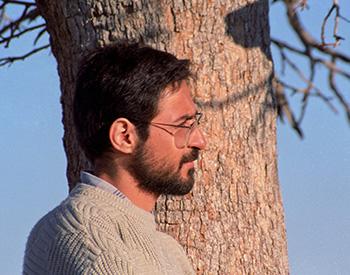 Born in 1971 in Mashhad (Iran), holding a Master's degree in Architectural Engineering from Faculty of Fine Arts, the University of Tehran; Siamak Eskandari is also a cultural heritage expert, a photographer, and a mosaic artist who has held 7 photography exhibitions in Tehran, Copenhagen and Toronto between 2001 and 2013, as well as 2 exhibitions of his mosaic artworks in Tehran.
Soon after graduating from the university, he joined Iranian Cultural Heritage Organization to establish Pasargadae's Research and Preservation Base as architect in charge and manager of this iconic UNESCO World Heritage Site. After returning to Tehran, he continued his co-operation with the organization in a wide range of projects concerning preparing documentation, preservation and restoration of the historical buildings and sites around the country for more than 10 years. As a Senior Expert of the Technical Office of the organization, he also was assigned to define and monitor numerous pilot projects using new methods, such as 3D Laser Scan and Satellite Remote Sensing.
He used to teach some courses in the Higher Educational Centre for Cultural Heritage and the Archaeology Department of the University of Tehran for almost 4 years. He has also taken part in several local and international seminars and workshops in the field of cultural heritage since 2003. His first book about Taq-i-Bustan's rock relief is being published soon.