Kamelia Dara
Music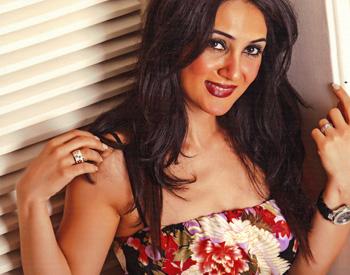 Kamelia is a prodigy of today's Persian Opera. Her voice has a warm timbre and a dark color. Born to a musically inclined family, she discovered her passion for singing at the tender age of five and with her father's guidance. Kamelia took her first music and voice lessons with Mrs. Mansoore Ghasri in Iran. In her teenage years, she performed and sang as a soloist in several musical halls and cultural centers in Tehran and Paris.
Kamelia left Iran in 2002 to pursue her studies in Austria where she was accepted at the Graz Johann-Joseph-Fux Conservatory to study under the guidance of Prof. Schmaranz. She attended Graz University of Music and Dramatic Arts with Prof. Kania in 2003 and continuing her studies with Prof. Tom Sol. In 2010, she graduated with a Master degree in vocal studies.
She attended master classes with Barbara Boney in France in 2005 and with Gabriele Lechner in Graz in 2009. In summer 2009, Kamelia won a scholarship from the State of Styria to participate in AIMS (American Institute of Musical Studies).
She has participated in various opera projects and concerts in Graz and Vienna in Austria, Cadogan Hall in London, Key Meek Centre and Centennial Theatre in Vancouver, Palace of Fine Arts in San Francisco and in Paris.
Her wide-ranging repertoire has repeatedly led her to Masses. Like "Great C Minor " Mass (Hyden), "B Major" and "G Major" Masses (Schubert), f Moll Mass (Bruckner), "A Major Mass" (Leopold Mozart), "C Major Masses" Fux.
Kamelia has had artistic collaboration with conductors Erwin Ortner, Nikolaus Harnoncourt (Styriarte), and Daniel Harding accompanied by the Chamber Orchestra of Europe. She sang in the role of Fox in the opera " The Cunning Little Vixen" by Leos Janacek in Autumn 2009, the role of Lauretta in the Opera "Giannis Chichi" from Giacomo Puccini in Winter 2010 and in MUMUTH, Music Theater in Graz . She sang The role of MIMI in the Opera, La Bohem from Puccini in Summer 2011 and participated in various concerts including Puccini Gala, Robert Solz Gala and Franz Lehar Concert in 2012 and 2013.
Kamelia won the third prize in Oscar Straus singing competition in Vienna in 2012.