Maziar Heidari
Music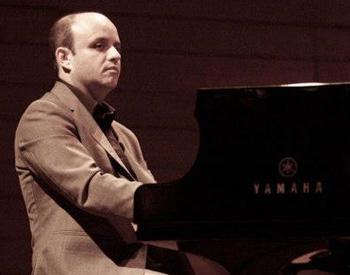 Maziar started Piano with the famous piano professor Ardeshir Rohani, when he was 5. He received his bachelor's in Industrial Engineering and completed composition lessons with Farhad Fakhreddini. Maziar studied masters of composition at the "Art University of Tehran" with well-known musicians such as: Ahmad Pejman, Sharif Lotfi, Hossein Dehlavi, Mostafa Pourtorab, Siavash Beizaii, Tolib Shakhidi (Moscow Conservatoire), Khayam Mirzazadeh (Baku Conservatoire) and graduated with the first rating degree; where he was a Piano and Orchestration Tutor for almost 6 years.
For more than 10 years, he was a composer, assistant conductor and pianist in Iran National Music Orchestra. He has many great pieces in forms of orchestral, ensemble, vocal, etc. In 2006 he was awarded as best composer in Iranian Music Festival. In Summer 2011 he accepted the Tirgan Festival Award for his conducting of Pardis Orchestra at the Opening Ceremony at Toronto's Harbour Front Center.
He is also one of the co-founders of the successful Iranian classical music group named "ICOT" (Iranian-Canadian Composer of Toronto) which has performed great concerts around Canada .
He is currently studying Masters of Orchestral Conducting at UofT, where he got a chance to study under the supervision of David Briskin (Director of Orchestral Studies, Conductor at UofT Symphony Orchestra and the National Ballet of Canada), and David Bowser (The director and conductor of NYCO Symphony Orchestra), Gary Kulesha (Composer), Victor Feldbrill (founder of TSYO and Conductor). Maziar works as an Assistant Conductor at the University of Toronto Symphony Orchestra (UTSO), at Educational section of Toronto Symphony Orchestra (TSO), as a pianist of Orchestra Toronto (OT) and freelance tutor, pianist, composer and conductor.