Vesal Ensemble
Music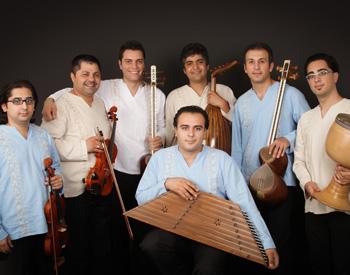 Maintaining the authenticity of Persian classical music while using the latest musical techniques has been Vesal Ensemble's most significant goal since its establishment in 2000. This goal has made it possible for the group to create some of the most refreshing and uplifting music ever produced in this genre.
Vesal Ensemble has earned a reputation for an unwavering commitment to excellence through its tireless efforts to meet and exceed the music industry's highest performance standards, with its panel of extremely talented and dedicated musicians, who are the best in their fields. The ensemble was founded and directed by composer, instrumentalist and vocalist Arjang Seyfizadeh, to introduce advanced approaches to Persian classical music, as well as traditional ethnic music such as Kurdish, Lori and Azeri. Of the group's musical ambitions, Seyfizadeh states: "We want to show the world the extraordinary potential of Iranian music".
Vesal Ensemble has performed and recorded in numerous countries around the world, and with each performance, the group continues to raise the bar in the world-class performance of traditional and folk Iranian music.