HOPE Photo Contest 2013

This contest is now closed. Thanks to all who participated and made submissions.
More information on the results of this contest will be made available in the near future.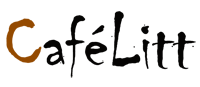 Organized by CAFÉLITT
| | | |
| --- | --- | --- |
| For submission instructions in Persian please click here: | | |
Deadline: March 25th, 2013 (Extended to: April 7, 2013 at 11:00 pm Eastern Time (ET))
Tirgan 2013 is extending an invitation to all interested to participate in a Photo Contest, organized in collaboration with CaféLitt with the theme of 'HOPE'
The contest consists of two categories:
a) Fine Arts
b) Documentary & Photojournalism
The top three winners in each category will be announced and will receive the following prizes:
First Prize: Tirgan Arash statuette, $500 cash prize and an award certificate
Second Prize: Award certificate and a $300 cash prize
Third Prize: Award certificate and a $200 cash prize
The winning photographs and selected finalists will be published on the Tirgan and CaféLitt websites. Additionally, the winning photographs of each category will be published during or after the Festival.
As Tirgan and CaféLitt, may not be in a position to respond to all inquiries, only the winners will be contacted after April 20, 2013.
All entries must be received digitally and via the Tirgan official website by no later than 11:00pm Eastern Standard Time (EST) on April 7th, 2013
The submission will be reviewed through a 3-round evaluation process for each category.
Requirements:
Please Use the online entry form on in this page and complete a separate form for each submission.
The online entry must:
1. Include a brief description explaining how that image is representative of the contest theme.
2. Agree to the terms and conditions provided
Photos that have been layered and/or composited will not be accepted.
-Up to (5) Photographs for each category is allowed from each participant.
-Entrants must submit high-quality scans of non-digital photographs or digital photographs at the highest resolution possible in a .jpeg, .jpg or .tif format no larger than 10 megabytes.
-Finalists may be asked to submit a high-resolution file or an original negative, print or slide.
-Tirgan and CaféLitt will not accept more than one entry contestant per e-mail address.
-Photographs must have been shot by the entrant within the past sixteen months (since November 1, 2010).
-The entrant holds the copyright to the photograph(s), however Tirgan and CaféLitt reserve the right to use and exhibit the submission under the protocol of Tirgan festival. We reserve the right to disqualify any person that violates the Contest Rules.
Incomplete or late entries will be disqualified.