Farhad Farazmand
Visual Arts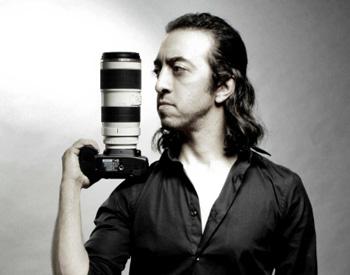 Farhad Farazmand was born 1978 in Iran and moved to Canada in 1996. He began his photographic career in Canada with a focus in the black and white darkroom. Working in a variety of genres of fine art photography including Landscape, Portraits, and Still lives, Farazmand also experimented in the darkroom with traditional techniques such as photo montage.
Farazmand later studied film at York University, where he received his Bachelors of Arts Degree in 2006. Soon after graduation he completed a short narrative film titled, Mandrake, which toured a number of festivals including Montreal World Film Festival, Diaspora Film Festival in Toronto, and Calgary International Film Festival. Mandrake won numerous awards including best Screen play at the CineSiege Festival and best Cinemotography at the AluCine Film Festival.
Farazmand continues to work as a videographer and photographer, with a special focus on colour photography. Working outdoors he often uses a combination of natural lighting and strobe lights to create alluring mixed-light portraits.