Dilan Ensemble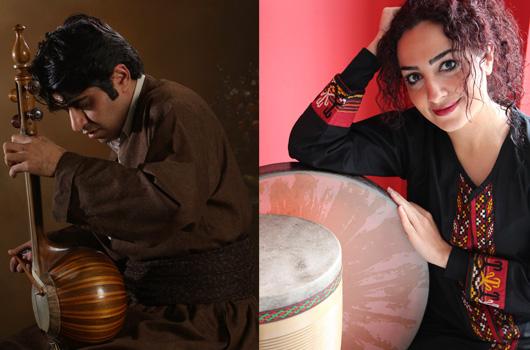 The pieces that will be performed are a unique selection of melodies based on the vocal repertoire of Kurdistan, Garmiyan region. The melodies will be improvised by Kamanche and the language of the lyrics is Kalhori.
Garmyan, an area on the western border of Iran, is the origin of old Iranian and Iraqi Kurdish melodies. This region is a vast area located in the western part of Kermanshah province, includes the city of Qasr e Shirin and continues to the Xaneqin district in Iraqi Kurdistan. Kurdish people in these areas retain their rich culture and the legacy of their ancient ancestors and speak the so-called "Kalhori" dialect, a version of south Kurdish dialect in Iran.
Well known melodies originated from Garmyan mainly include two parts. A free rhythmic vocal piece called Maqam which formerly was sung without any instrumental accompaniment and a rhythmic part that consists of easily understandable lyrics derived from the tonality of the same songs. These melodies were accompanied by Tanbour (Kurdish Lute), Narme Nay, Zorna, Daf (Frame Drum) and other Kurdish percussion instruments and have been passed down orally through the generations.
They following pieces will be performed:
Introduction (accompanied by Tombak)
Improvisation based on the AyAy Maqam
Ey Del
Gardän
Mastoureh
Daf Solo
Zolf E Leyli
Improvisation based on Niwe Shewi Maqam
Marziyeh
Tawafchi Weys
Improvisation based on the Alaweisi Maqam
Reng
Lakeside Terrace , Harbourfront Centre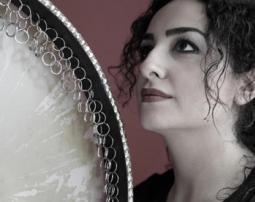 Naghmeh Farahmand the daughter of a leading master percussionist Mahmoud Farahmand has performed...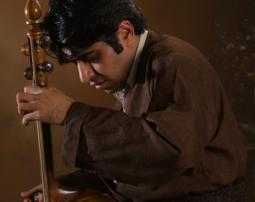 Shahriyar Jamshidi was born in 1971 in the city of Kermanshah. He is a Kurdish-Iranian Kamanche...
Event Information
Lakeside Terrace , Harbourfront Centre
Lakeside Terrace , Harbourfront Centre