Solo Guitar Performance
by Maneli Jamal , (Canada)
Maneli Jamal is a guitar virtuoso who combines his nomadic life stories into musical movements while trying to make his solo guitar sound like multiple instruments. Having lived in many different countries in his lifetime Maneli knows all about the concept of hope and how to convey it through his music with unorthodox guitar techniques. Get ready for a musical adventure!
Redpath Stage , Harbourfront Centre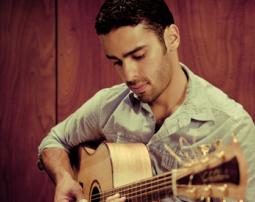 Having lived in five different countries and moved twenty times by the time he was 18, Maneli...
Event Information
Redpath Stage , Harbourfront Centre
Redpath Stage , Harbourfront Centre