Babak Amini
Music Advisor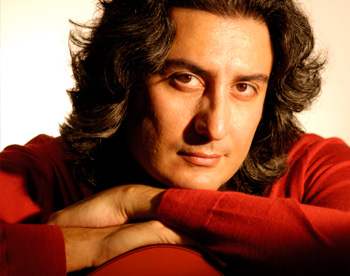 Babak Amini is an accomplished Iranian Canadian Composer and Guitarist.
Member of American Guitar Society (CSUN university CA), and a member of Toronto Musicians Association, (TMA).
Babak has worked with best Iranian singers such as Googoosh,Mohammad Nouri,Soli,Faramarz Aslani,Sattar,Helen,Morteza and many others. He has featured in more than hundred albums, music videos, film scores and movies in Iran and outside of Iran.
He collaborated with great composers and musicians such as Mohammad Sarir,Majid Entezam ,Andranik , Babak Bayat and Fereydoon Shahbazian. He now teaches classical and flamenco guitar and leads Googoosh's and Faramarz Aslani's bands all over the world .