Shabnam Rezaei
Cinema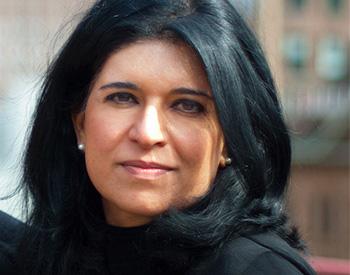 Shabnam is the co-founder and President of Oznoz.com and Big Bad Boo Studios - sister companies she started with her husband, Aly Jetha- dedicated to teaching children culture and language through entertainment.
With a BS in Computer Science, a BA in German Literature from the University of Pennsylvania, and an MBA from New York University, Shabnam spent 10 years working on Wall Street, implementing software solutions for clients like JP Morgan and big banks like ING. 

In 2005, Shabnam started PersianMirror.com, an online magazine about Iranian culture. The website receives more than 4 M hits per month and has over 10,000 business listings.
In 2006, after winning the NYU business plan competition she and husband Aly Jetha formed Norooz Productions in New York and LA, now Big Bad Boo Animation Studios with offices in Vancouver. Big Bad Boo's first production was Babak & Friends - A First Norooz, starring Parviz Sayyad as Amoo Norooz, Shohreh Aghdashloo, Catherine Bell and Ali Pourtash. In 2009, Big Bad Boo released Mixed Nutz, the first multicultural series, with kids from Iran, Cuba, India and Korea. Mixed Nutz airs on PBS, Shaw TV Canada, Gem TV Middle East, RTP Portugal, Family Channel Finland and many others. Their latest TV series 1001 Nights was launched last year on Teletoon and CBC with 52 episodes, exploring the famous tales as told by Shahrzad. 1001 Nights is currently airing in 80 countries in 15 languages. It has been nominated for 13 LEO Awards and won 4.
Shabnam is a regular contributor to many news outlets and has been featured on CNN, Forbes, BBC, FOX, CBC, the New York Times and NPR.
Shabnam has won Vancouver's 40 Under 40 Award, Canada's Woman Entrepreneur of the Year Award and NYC's Venture Fellow Prize. Shabnam was born in Iran and grew up in Austria. She speaks English, German, Persian, French, and Spanish.