Odlar Dance Ensemble
Dance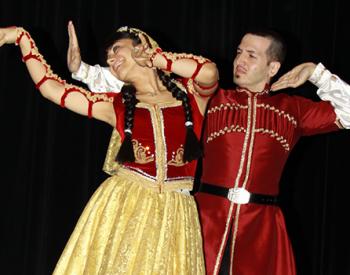 Odlar Dance Group performs Azerbaijani folk couple and solo dances. Their dances are festive, sometimes nostalgic and always improvised. Their movements are spun from a language of the soul, representing the richness of Azerbaijani dance and culture. Odlar dance group has been performing for the last 10 years in Canada and all around the world.
Reza Rad was trained by Yashar Irani, Azerbaijani dance master in Tabriz and has been performing internationally since 2003.
Nouchine Davarpanah has been influenced by Argentine Tango and for the past 6 years she has been trained by Azerbaijani dance masters in Canada.