Moniro Ravanipour
Literature / History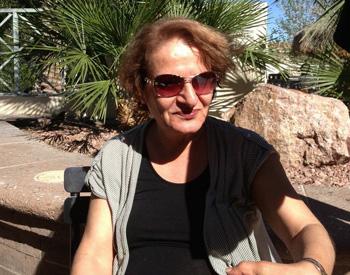 Moniro Ravanipour is an internationally acclaimed innovative writer who is the author of twelve titles published in Iran, including six collections of short fiction, Kanizu and Satan's Stones, and the novels The Drowned, Heart of Steel, and Gypsy by Fire. She started out writing screenplays and wrote many of them before moving on to novels. Her tales, described as "reminiscent in their fantastic blend of realism, myth, and superstition of writers like Rulfo, Garcia Marquez, even Tutuola," frequently take as their setting the small, remote village in southern Iran where she was born. Nahid Mozaffari, editor of Strange Times, My Dear: The PEN Anthology of Contemporary Iranian Literature, writes that Ravanipour "has been successful in the treatment of the complex subjects of tradition and modernity, juxtaposing elements of both, and exposing them in all their contradictions without idealizing either."
Moniro was one of ten children. Her brother was executed; her sisters were banned from education in elementary and high school, one of her sisters and her husband were sentenced to death penalty and escaped Iran. For a decade, she couldn't have a stable place of residence and she moved from one place to another. She wrote her first short story collection named The Sparrow and Mr. President in 1977, which was immediately banned from publishing. In 1983 she got arrested on the street. It was during the terrible prison days that she decided to become a writer of big fame and success when she was free again, so she would not get killed and forgotten like many others were.
A part of her political activities was with the Kurds and she lost some of her best friends during those years.
Ms. Ravanipour was among seventeen activists to face trial in Iran for their participation in the 2000 Berlin Conference, accused of taking part in anti-Iran propaganda. Copies of her current work were recently stripped from bookstore shelves in Iran in a countrywide police action. She is a former Brown University International Writers Project Fellow.
She recently published her seventh short-story collection in eBook format.