Rana Mansour
Music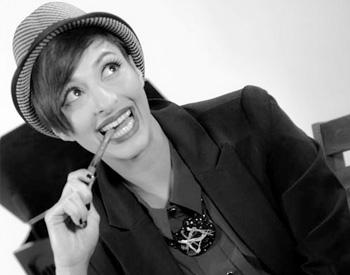 Never having been to Iran, this American-born Iranian is nonetheless influenced by her heritage, and she expresses this by uniting musical elements from both the East and the West. This unique infusion has resulted in some very exciting opportunities for Rana.
The rising star was recently seen performing her original song entitled "No Place Like Home" on the last few episodes on Bravo TV's hit show The Real Housewives of Beverly Hills. Her first Persian hit, called "Shohare Pooldaar" (Rich Husband) was the highlight performance for Voice of America's Nowruz program in March of 2012, racking up tens of thousands of internet plays and views in a matter of weeks. Her debut Persian music video, "Baroon", was released internationally on RadioJavan and TMTV gaining her both popularity and thousands of fans in Iran.
Aside from her recent success, Rana's background is also nothing short of impressive. At 3, she was already picking notes out on the piano and singing along to Hayedeh, a Persian pop vocal icon. At 6, she began formal piano instruction with one of Iran's masters of music, Golnoush Khaleghi. In 2005, Rana became a finalist of the VH1 'Song of the Year' competition, very soon after earning her Bachelor's in Music with Honors at the acclaimed Berklee College of Music in Boston, Massachusetts.
Currently, Rana lives in Los Angeles where she is working with producer Erwin Khachikian on releasing her upcoming songs.