Sheila Nahrvar
Music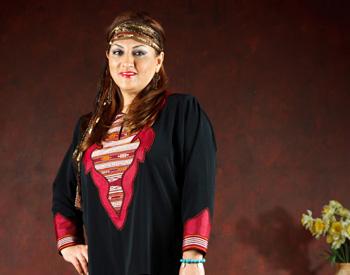 Sheila Nahrvar was born in the Gilan province, north of Iran. She graduated from Shiraz University in English Literature and Linguistics. From an early age, her passion for singing was nurtured and supported by her family. Sheila was also introduced to classical music and piano by the famous piano instructor, Mrs. Ohanjanian.
In 1995, Sheila and her family moved to Toronto, Canada, where she began collaborating with the reputed pianist, Amir Rahbar, focusing on Iranian folk music.
Despite showing interest in performing songs in different languages such as Persian, English, Russian, Arabic and Italian, her major focus remained on folk music, particularly from Gilan.
Her first album, Javedanehaei Gilan, released in 2008, is a collection of new arrangement of inspirational songs including some Gilaki folkloric songs, as a tribute to her beloved home province. All proceeds of selling the album went to orphaned children of Gilan.
During her years in Canada, she has had the opportunity to collaborate with various musical bands such as Sarv Ensemble and Mr. Kamal Taravati's Iranian National Choir as well as cultural groups including Iranian Women Organization of Ontario, performing folk music on different occasions, such as Shabe Yalda and Nowrouz . She also took an initiative to present Iranian folk music at YMCA Citizenship Programs to introduce the music of Gilan to immigrants from diverse backgrounds.
Sheila has been interviewed by local and international media and performed live at their studios; including the local Rogers TV affiliate in York Region in 2010 and most recently by the BBC.