Alfred Yaghobzadeh
Visual Arts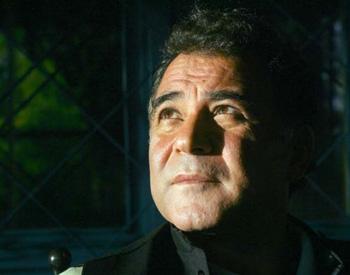 Alfred Yaghobzadeh was born in a multicultural family of an Armenian father and Assyrian mother in Tehran, Iran. 
In 1979 the Iranian revolution interrupted his university studies in interior design and incited him to begin photography in the streets of Tehran. The turmoil in his country, the raging battles on the Iran-Iraq front were dramatic, cutting-edge events that Alfred covered with the passion, courage, drive, and youthful instinct of a 19-year-old. This instinct guided the photographer in his choice of subjects covered as well as the agencies which represented his work, beginning with the Associated Press, then onto the Paris-based agencies, Gamma and Sygma, and finally, for the past 23 years, Sipa Press. Alfred's passion for his profession has taken him around the globe witnessing conflicts and news-breaking events. He was wounded and taken hostage in Lebanon's civil war, covered the Israeli-Palestinian conflict for over l3 years and "captured history with no blood shed", as he says, as the first stones of the Berlin wall tumbled. He has covered wars, famine, feuds, political events, and human crises in Somalia, Afghanistan, Uzbekistan, Tajikistan, Cuba, Vietnam, Ethiopia, Mexico, India, the Philippines, Turkey, Armenia, Iraq, Russia, China, and Sri Lanka. While covering the Chechen conflict, Alfred was wounded by shrapnel from a tank shell, which exploded but a few meters from him. He was lucky to have survived the incident, which could have proven fatal. The collapse of the Communist regime and the resulting new freedom to practice religion in Eastern Europe inspired Alfred to begin an exhaustive reportage on Christianity. His impressive exploration of religious rites, rituals and traditions in more than 24 countries, spanned 10 years and culminated in numerous publications, exhibitions in Perpignan, Milan, and Budapest, and a 220-page book, "Christianity around the World". His early work in Iran is illustrated in 2 publications, "War Iran-Iraq", as well as "Faces of War". His assiduous coverage of Palestine and Israel was published in "Promised Peace". Alfred's pictures are rich portrayals of the many facets of humanity and the world in which it evolves. His mastery of color is not only visible when he is capturing life and death situations, but evident in his feature work, his stunning images of Paris' haute couture fashion, or even his pictures of the Venice Carnival.
 His work has been recognized by international juries: he has been awarded the World Press Photo first prize, as well as first place in The American Overseas Press Club and the NPPA Best of Photojournalism. Other awards have been discerned by the International Festival of Journalism and Scoop in Angers, and the Fuji Europe Awards. He has also been a member of the World Press Photo jury. His award-winning photographs have graced the covers and inside pages of such prestigious international publications as Stern, Time, Geo, Newsweek, Paris Match, Elle, Life, El País, Sette, to name but a few.