Peter Bregg
Visual Arts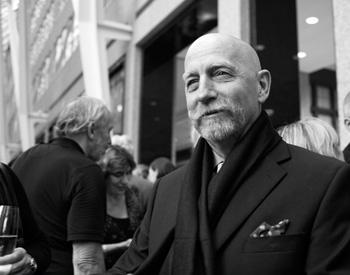 Over the past four decades, internationally renowned photojournalist Peter Bregg has travelled to more than 70 countries and captured some of the world's most compelling stories with his camera.
Prior to his recent post as photo editor at HELLO! Magazine, Mr. Bregg served as chief photographer at Maclean's for 17 years. He has also worked as a photographer and editor with the Canadian Press and the Associated Press in London, New York, and Washington, DC, and was the official photographer to Prime Minister Brian Mulroney in 1984-85.
His assignments have included eight Olympic games, Stanley Cups, World Series, Presidential trips, Vietnam in 1973, the Iran hostage crisis in 1979-80, and the imposition of martial law on the Solidarity movement in Poland in 1981. He was also in New York to cover the 9/11 terrorist attacks on the World Trade Centre in 2001.
Mr. Bregg has been an active member of PhotoSensitive – a photo collective that uses photography to support charitable causes – since its founding in 1990. To date, he has travelled with PhotoSensitive to Mozambique and Rwanda, as well as Zambia, where photos he took for CARE Canada on the AIDS crisis have been travelling as an exhibition since 2002. In 2006, Mr. Bregg accompanied WaterCan to Ethiopia, where he documented the visit of Margaret Trudeau and Sophie Grégoire to several of WaterCan's clean water and sanitation project sites. A subsequent visit to Africa in 2009 for WaterCan allowed him to document its people and their quest for clean water. Those photographs are on a cross-country tour that was launched in March 2010 on Parliament Hill. In May of 2010 he travelled with the Stephen Lewis Foundation's Grandmothers to Grandmothers group to cover their conference in Swaziland. The photo essay appeared in the October issue of Zoomer magazine.
Peter Bregg has won numerous awards including a World Press Photo Award, NPPA Regional Photographer of the Year, Canadian Press Photo of the Year, Eastern Canada News Photographers Association Awards, a Canadian National Newspaper Award, and White House News Photographers Association