Elnaz Maassoumian
Visual Arts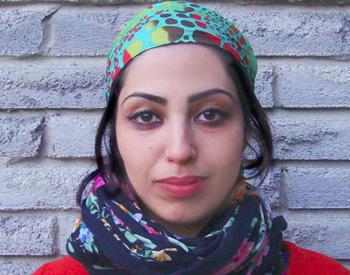 Elnaz Maassoumian is an artist and architectural visualizer, living and working in Toronto. After graduating in applied mathematics from the Ferdowsi University of Mashhad, she moved to Vancouver and began studying visual arts at the University of British Columbia. She later moved to England to continue her studies, where she received her Masters in Architectural Visualization at the University of Kent in 2012.
As a visual arts student, Maassoumian had a strong desire in space and time; the relation between the design of space and people's everyday lives. Since then her projects focus on issues derived from her past in Iran and her environment in Canada as a new immigrant.
Maassoumian is interested in the potentials of space. The sculpture on display in The Third Space exhibition springs from the artist's readings of Gaston Bachelard, in The Poetics of Space. The nest like sculpture explores the architecture of imagination, as it considers different aspects of space — both physical and metaphorical — which can change over time. Maassoumian opens up for us the rich possibilities for redefining what is private-public; in-out; isolation-connection; visible-invisible.