Sona Safaei-Sooreh
Visual Arts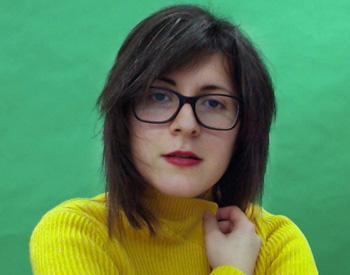 Sona Safaei-Sooreh (1981) is an interdisciplinary artist, based in Toronto. She holds a BFA in painting from Azad University in Tehran, and a BFA in Sculpture/Installation from OCAD University in Toronto. She has shown her work nationally and internationally in Kunstraum Kreuzberg / Bethanien and NGBK (Berlin), DNA Projects (Sydney), XPACE (Toronto), Thomas Erben Gallery (New York), Iranian Pulse at SESC Vila Mariana (Sao Paulo) and Parkingallery (Tehran).
Safaei-Sooreh's work and process explores the notion of self and otherness, the linkages between one and many, and part /whole relationships in a decentralized global situation. In doing so it elaborates on a number of concerns: differences among languages and cultures; lost meanings in translations; possibility of communications cross cultures; effects of creating a common knowledge: globalization and homogenization; artist/museum relationships; value and taste; and issues around diversity.
For Tirgan 2013, Safaei-Sooreh will display two works that take as their subject the amalgamation or a meeting of two distinct poles, where a state of in-between-ness arises. Using the English and Farsi languages in her videos and installations she aims to highlight the distinctions between these cultures and where their borders meet.