About Tirgan
An ancient celebration of Iranian arts and culture
Tirgan refers to an ancient festival traditionally held in the month of July (the month of 'Tir' in Persian Calendar), inspiring what is currently world's largest celebration of Iranian arts and culture, taking place biennially at the Harbourfront Centre of Toronto, Canada. Having attracted over 120,000 visitors in 2011, upwards of 150,000 visitors are expected to attend the next Tirgan Festival, returning to Toronto's Harbourfront Centre from July 18 – 21, 2013.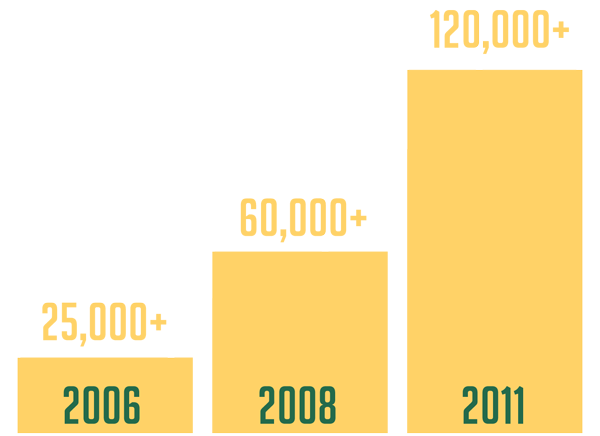 Tirgan 2013 will offer a selection of over 70 features showcasing renowned performers in an array of artistic disciplines including: music, dance, theatre, cinema, literature and the visual arts in addition to workshops, organized activities, galleries, delicious food, and a traditional bazaar, all of which will capture the heart and imagination of both young and old alike.
There are many legends on the origins of Tirgan. One is associated with the legend of the arrow (Tir), a reference to 'Arash of the swift arrow,' who was the best Iranian archer of ancient times. To settle a land dispute, it was stipulated that Arash should ascend Mount Damavand, and discharge an arrow whose landing location would determine the boundary between the two kingdoms, Iran and Turan. Arash climbed the mountain, and discharged an arrow, the flight of which continued from the dawn of day until noon. The arrow finally fell on the banks of the Jeyhun (the Oxus), and the boundaries of Iran expanded beyond all expectations, resulting in the inclusion of multiple cultures into the nation. This development led to the birth of Tirgan festival, a celebration of diversity.

Tirgan Festival is built upon the contributions of over 300 volunteers, and numerous public supporters, individual donors, and corporate sponsors, working side by side to promote a cross-cultural dialogue between the Iranian community and the global community at large, and to contribute to the diverse cultural mosaic of the Canadian society. The festival makes a deliberate effort to include works of various ethnic groups in Iran across many artistic and cultural disciplines, and to showcase internationally acclaimed as well as local artists and performers of Iranian descent who promote Iranian heritage through music, dance, theatre, cinema, literature, and visual arts.
Tirgan is extremely excited to share the rich heritage of Iranian arts and culture with all visitors from around the world from July 18-21 of 2013 at the Harbourfront Centre in Toronto.
Programs
Our passion is Art & culture
The theme of Tirgan 2013 is 'Hope' and the festival's dance, music, theater, literature, film, and visual arts will be inspired by this central theme. We have designed a program that includes a variety of art forms and styles from various historical eras and geographic regions. We have also incorporated a blend of performances, workshops, panel discussions and lectures all intended to engage, educate and entertain our guests.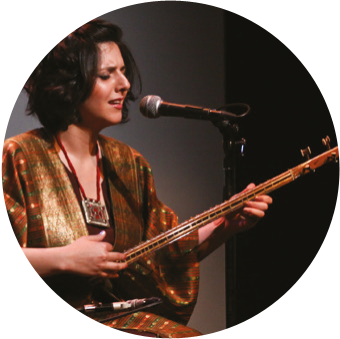 Music
We showcase performances ranging in various styles of Iranian music including traditional and folkloric to jazz and electronic.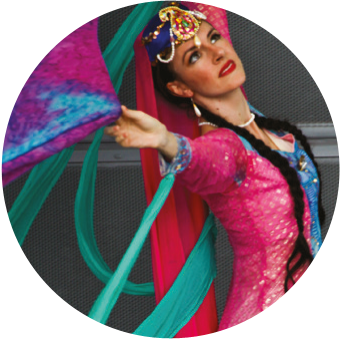 Dance
Our internationally acclaimed artists are prepared to dazzle the audience with a variety of styles ranging from ballet to folklore.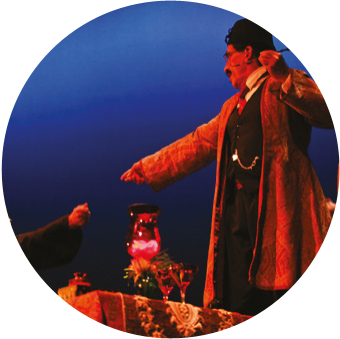 Theatre
Over the past decade, theatre has been thriving in Iran. The audience will get a flavor of famous theatrical styles ranging from traditional to contemporary musical dramas.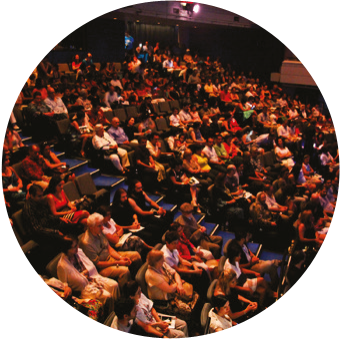 Cinema
Prepare to learn and discuss cinematography with world-class Iranian directors and filmmakers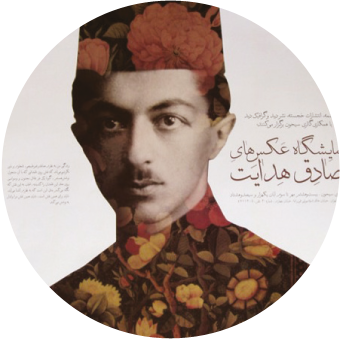 Visual Art
Join us as we display the work of leading Iranian artists.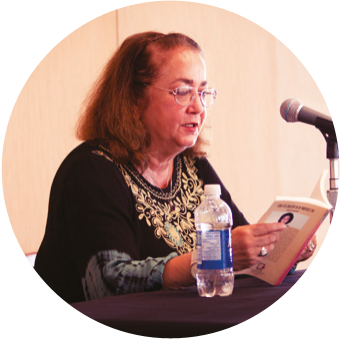 Literature
Poetry and literature are prominent aspects of the Iranian culture. Highly acclaimed writers and poets will read and recite from their novels and poetry collection and deliver talks.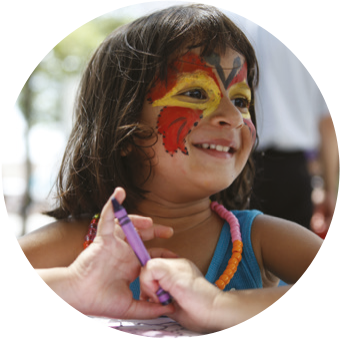 Youth activities
The youth will enjoy a variety of activities such as face painting, drawing, music, dance and storytelling.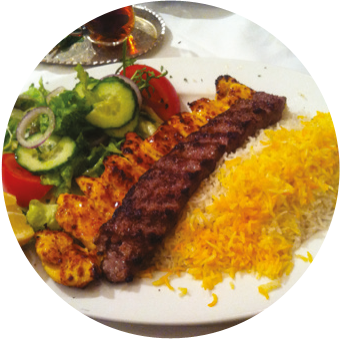 Featuring a wide range of cuisine that consists of regional food and drinks served by Toronto's most successful Iranian eateries.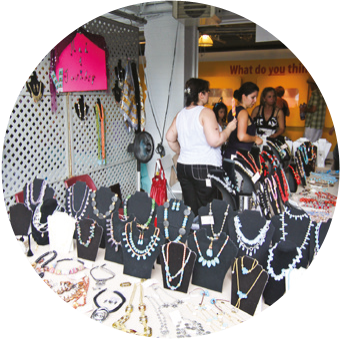 Have the opportunity to shop for delicacies and gifts. There will be a variety of shops including arts & crafts, jewelry, hand-made carpets, literature, sweets, dried fruits & nuts, spices and traditional musical instruments.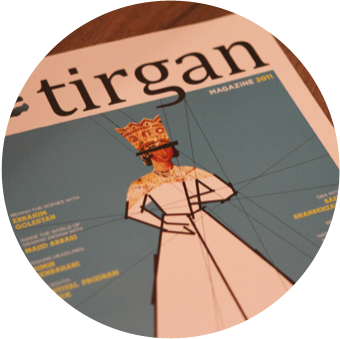 Magazine
This highly sought after publication is exclusive to Tirgan and has become an iconic piece of the festival.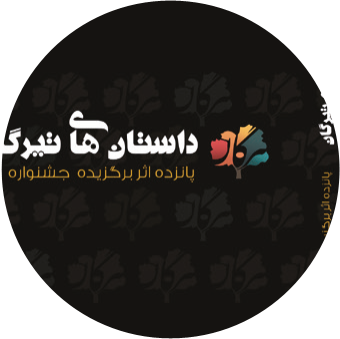 Contests
Tirgan 2013 will once again be holding its short story and photography contests. These contests provide an excellent opportunity for aspiring writers, and photographers to have their work recognized and assessed by renowned professionals. A selection of showcased
Tirgan Organizers
About ICCAC
The Iranian Canadian Centre for Art and Culture, ICCAC, is a not-for-profit, non-partisan and non-religious organization, registered under the Canada Corporation Act in Ontario, Canada. ICCAC has a dynamic team whose members have been active in a wide range of artistic, cultural, social, and academic fields. Our common vision and diverse backgrounds will allow us to implement our ideas in an all-inclusive way. With community and youth leaders on board, we are in a strong position to plan Tirgan in a way that would educate and entertain people of all ages and from all walks of life Following the success of our series of previous festivals, Under the Azure Dome in 2006, and Tirgan 2008, both held at the Harbourfront Centre, we have made Tirgan a regular biennial event and are confident that with the help of friends, volunteers, and sponsors, Tirgan 2011 will surpass our expectations in terms of quality and outreach.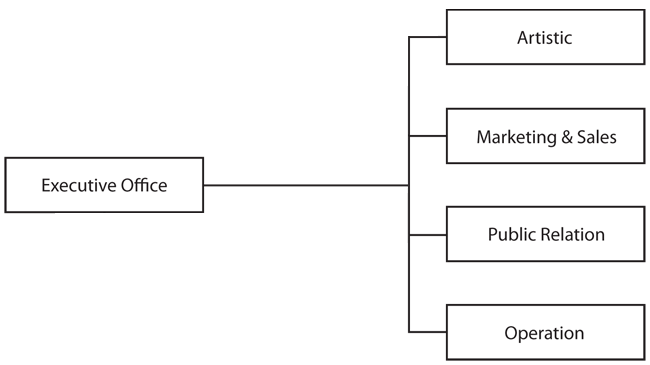 Tirgan Funding
About Budget