Pooyan Tabatabaei
Visual Arts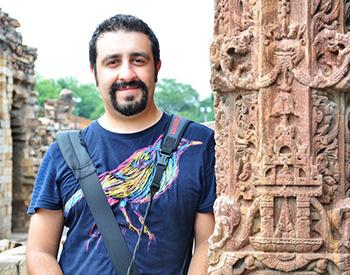 Pooyan Tabatabaei is a Toronto based multidisciplinary artist, with more than a decade of experience in photojournalism. Tabatabaei has contributed to push the boundaries in Canadian visual art by achieving prestigious international awards, namely Magnum Foundation Scholarship and the Journalist award of the Ethnic Media Council of Canada. His photojournalistic images have been published in numerous international magazines and dailies: such as Time, Toronto Star, BBC, and Panorama.
Tabatabaei has formalized his training through programs at the Ontario College of Art and Design University; University of New York, Tisch School of Arts, with a specialization in Human Rights Photography; and Whistling Woods University in India with a focus in Cinema.
Since 1998 he has documented the lives of many incredible and unique people of different cultures, religions, beliefs and value systems. In reflecting the true image of the subjects, his photographs aim to capture the essence of the person in a way that he hopes will impact the lives of the people who see his photographs as much as the subjects impacted him.