Sanaz Mazinani (Curator)
Visual Arts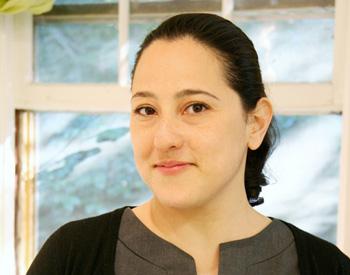 Sanaz Mazinani is an artist, curator, and educator based in San Francisco and Toronto. She holds her undergraduate degree from Ontario College of Art & Design University, and her Masters in Fine Arts from Stanford University.
She co-edited the book ALMANAC: An Index of Current work and Thought (Stanford University, 2010). She was the 2011 Visual Arts Curator for the Iranian Canadian Centre for Art & Culture's interdisciplinary arts biennial, Tirgan. In 2012, she was Guest Curator at Iris & B. Gerald Cantor Center for Visual Arts at Stanford University where she curated Edward Weston: On Light, Line and Form. Most recently she co-curated New Constellations: Contemporary Iranian Video Art.
Her projects have been exhibited in venues such as University of Toronto Art Center, Museum Bärengasse, Zurich, Art & Architecture Library at Stanford University, Yerba Buena Center for the Arts, San Francisco, Sarai, New Delhi, Gallery 44 Center for Contemporary Photography, Toronto, and Emirates Financial Towers, Dubai. Her artwork has been written about in Border Crossings, Nuva Luz, NOW Magazine, San Francisco Chronicle, and Dide.
Mazinani's catalogue "Unfolding Images" was released in 2012. She has recently received grants from the Canada Council for the Arts and San Francisco Arts Commission for her art practice. She was shortlisted for the 2013 Magic of Persia Contemporary Art Prize, granted the Kala Art Institute Fellowship, and was awarded the San Francisco Arts Commission Art on Market Street public art installation for 2013/2014.
Sanaz Mazinani is the Visual Arts Curator for Tirgan's 2013 biennial, for which she has curated "The Third Space", on exhibit at the York Quay Gallery. This group show looks at works of art that navigates the terrains of cultural transience. In this exhibition, The Third Space becomes a site for "Hope", a place where the "real" and the "imaginary" converge, and the moment when the "here" and "there" connect.